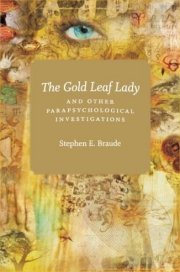 The Gold Leaf Lady and Other Parapsychological Investigations
University of Chicago Press, 2007

Table of Contents

Preface

1. Katie, The Gold Leaf Lady

2. Historical Interlude

3. Joe Nuzum: Subject from Hell

4. Dennis Lee: Subject in Hell

5. K.R. or Who Can You Trust?

6. The Thoughtography of Ted Serios: A Postcript

7. The Synchonicity Confusion

8. Postcript: Some Thoughts on Astrology

Appendixes

Glossary Notes

References

Index

*************
For listing on Amazon.com click here .