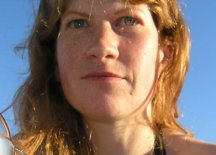 Susan MacWilliam, the PF's own Film Archivist is showing her new installation, An Answer is Expected at the Quad Gallery and Café Bar in the city of Derby in England. The showing of this new work by the prolific and talented MacWilliam, combines sculpture and film as it tells the story of the scientific investigation of ESP in the Rhine laboratory. The exhibit opened on September 20th, 2014 and will be available for viewing until November 23rd, 2014.

As usual, Susan put together both the film and the installation that showcases it on the basis of research she did at the Rhine Research Center and in the Archives at Duke University.

If you are in England, don't miss this exhibition. For more information on the installation and the gallery click here

For more information on all the work that Susan MacWilliam has done interpreting the work of various laboratories and individuals in the difficult field of scientific parapsychology, as well as her award-winning installations on other topics, be sure to browse her own website by clicking here.

For more information on her book, Remote Viewing click here.